Grimes, Iowa Vision Insurance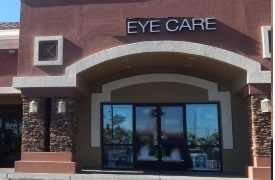 Many of us need, or will need in the upcoming years, glasses or contacts to correct and enhance our vision. Generally a Iowa Vision Insurance Plan can be added to your existing health insurance policy and can save you and your family large out of pocket expenses.
Vision Plans are usually very inexpensive and can help offset the cost of exams, frames and lenses, contacts, upgrades, a second pair of glasses, and laser correction. Even if you feel your eyes and sight are healthy, regular eye exams can detect diseases like glaucoma and diabetes. Using a provider within your network can save you expenses but most plans allow you to go to a provider of your choice
Vision Insurance in Grimes, Iowa
Good eyesight is important for you and your family! Call Jerry Holbrook Insurance now so we can help you with a good Vision Plan at the right price. Contact one of our insurance professionals to find out more about vision in Grimes, Iowa including the Clive, Johnston, Urbandale, Waukee, and West Des Moines areas.