Tax Prep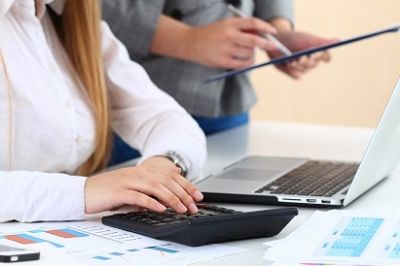 Tax Services Quote Forms
Looking for coverage? Click any of the following links to submit a quote for quick, accurate and affordable rates.

Tax Services Information
Grimes Iowa Income Tax Return Preparation Service.
Call Jerry Holbrook 515-986-4903.

Don't be stressed and worry about filing your federal and Iowa income taxes. I will prepare, explain and electronically file your federal and state income tax returns. I will review your information and make sure you are taking advantage of all the deductions and credits you are entitled to. We aim to make this a stress free process and offer drop off services to fit your busy schedule. We would enjoy doing tax prep for you. We do low cost fast electronic income tax preparation in our central Iowa service area of Clive, Johnston, Urbandale, Waukee, West Des Moines. We will do taxes for anyone who lives in Iowa.

Tax Preparation for every situation
•Individuals/Form 1040
•Partnerships/Form 1065
•S-Corporations/Form 1120S
•Corporations/Form 1120
•Fiduciary-Estate/Trust/Form 1041
•Non Profit/Form 990

Appointment Options
•Tax interview during business hours
•Drop off, fax, email, postal mail in
•Evening and weekend appointments available

Special Services
•E-filing or traditional paper filing
•Direct deposit of refunds
•Extensions
•Amended tax returns
•Individual & Corporate estimated tax payment vouchers for Federal & State
•Iowa and all other states
•Copies of tax returns – Paper or PDF

Tax Consulting Services
•Personal financial and Insurance analysis
•One on one tax planning advice

What to bring to your Iowa Income Tax Appointment.

• Last year's Federal and State tax return with supporting documents.
I will review for accuracy at no charge. I need last years returns
to correctly prepare current year return.
• If you can bring Federal and State tax returns from 2 years ago I
will review for accuracy at no charge.
• Social Security Numbers & Dates of Birth for Filers & Dependents
• Driver's Licenses
• 1098/Mortgage or Home Equity loan Interest Paid
• W-2s/Wage Statements
• 1099-MISC/Self-employment business income and expenses
• Commissions received/paid
• 1099-R/Pension, retirement income
• 1099-G/Unemployment income
• 1099-C/Canceled Debt Amount
• SSA-1099/Social Security income
• IRA contributions
• 1099-B/Statements on the sales of stocks or bonds
• 1099-INT/1099-DIV/Interest and dividend income
• Lottery or gambling winnings/losses
• 1099-G/State refund amount
• Alimony paid or received
• Income and expenses from Rental Property
• Record of purchase or sale of residence
• Medical and dental expenses
• Real estate and personal property taxes
• State or local taxes paid
• Estimated taxes or foreign taxes paid
• Cash and non-cash charitable donations
• Unreimbursed employment-related expenses
• Job-related educational expenses
• Educator expenses
• 1098-T/Tuition and Education Fees
• 1098-E/Student loan interest
• Casualty or theft losses
• Information concerning your Stimulus payment check
• Iowa Residents with kids: School fees such as registration,
books, sports equipment, etc.
• Vehicle Registrations: Fees paid may be deductible



CENTRAL IOWA'S LEADING FINANCIAL EXPERT ON TAXES & INSURANCE

Central Iowa has trusted Jerry Holbrook and staff with their Iowa tax preparation, accounting, financial consulting and complete insurance coverage needs since 1989. Located in Grimes, Iowa, Jerry Holbrook looks forward to visiting with you regarding your complete financial picture. .

Whether you are a individual, corporation, a partner, a small business owner or would simply like some assistance from an Iowa Income tax professional filing your individual income taxes, our range of services is guaranteed to fulfill all of your unique needs. Iowa tax preparation, filing and consulting are just the beginning. We'll provide you with complete financial reports monthly, quarterly or annually that can help you make important business decisions. We offer customized payroll services, including the issuance of paper checks and/or direct deposit. This service also includes the filing of required payroll reports with the Federal and State government.

As our business grows, we are continually striving to serve central Iowans with the very best tax, accounting, and insurance services available. You will find that our knowledge, expertise, and personalized approach as Iowa Income Tax & Insurance professionals to meeting your accounting, insurance, and financial needs are second to none.

OUR COMMITMENT TO YOU AND YOUR BUSINESS

Jerry Holbrook treats clients with courtesy and integrity. I guarantee realistic, honest financial advice that achieves results. I will lead you on a course to financial freedom. My many years of experience and notable expertise ensure that your financial future is in good hands.

My consistent track record of uncompromising ethics instills confidence and trust. I use cutting edge technologies to ensure up to the minute information from the financial world. This allows me to respond quickly, and give you the most relevant information and perspective.